ADVANCED LAP-BAND CENTER
Surgical Center for the Treatment of Morbid Obesity
Louis Fox, M.D., F.A.C.S.
Medical City Hospital, Dallas, Tx. 75230
phone 972.566.4560 – fax 972.566.6239 laparoscopic gastric banding
SEMINARS AND SUPPORT GROUPS
As part of our commitment to patient care and good clinical outcomes, we offer several educational opportunities. Patient seminars are designed to give prospective patients the opportunity to learn more about obesity surgery options such as the LAP-BAND® System and speak with both clinical professionals and patients. See the schedule for seminars below.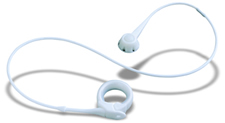 LAP-BAND SUPPORT GROUPS
Patient support groups are primarily geared for patients who have already had obesity surgery, but can be attended by prospective patients as well. They provide a critical forum for patients to share experiences, have questions answered, and gain encouragement from their peers.Psy-Med Weight Wellness ProgramLive Band-AidLap-Band Buddies
ON-LINE LAP-BAND SUPPORT GROUPS
These are some of the most popular on-line support groups for the Lap-Band. They are all on the Yahoo site. The potential patient would have to join yahoo to sign up for any of these groups; however, it is free, quick and easy.BandbuddiesDFWBandstersSmartBandstersSmarterBandstersDrFoxLapband4u
Our patient seminars are held at least monthly with the location and time to be posted. We keep our seminars small to allow for more personal interaction. Below is a listing of upcoming seminars. Please call 972-566-4560 to RSVP reserve your space or RSVP online.